Windows 10 users can sometimes find themselves in a frustrating situation where Airplane Mode gets stuck and won't turn off. This is usually caused by a problem with the device's settings or drivers, but thankfully it's relatively easy to fix. In this guide, we will guide you through the procedures to restore your device to its operational state.
Common Causes for the Airplane Mode Glitch
Before we dive into the solutions, let's play detective for a moment. Why does this glitch occur? The most common culprits are outdated network drivers, software conflicts, or incorrect network settings. Now that we've pinpointed our potential culprits, let's proceed to the solutions.
Process to Fix Windows 10 Airplane Mode Stuck
The process to unstick Airplane Mode on Windows 10 involves a few specific steps that require minimal technical expertise. Let's dive right in!
Step 1: Check Your Network Settings
The first step is to check the Network Settings on your computer.
Go to Control Panel
> Network & Internet
then select "Network and Sharing Center".
From there, locate "Change adapter settings" and click it.
You should see a list of your network connections.
If the Airplane Mode connection is listed with an "X", then this indicates that it is disabled or not connected to anything. If it has a checkmark next to it, then you can try unchecking and rechecking the box to see if that helps.
Step 2: Restart Your Computer
If the above doesn't work, try restarting your computer. This will reset any settings that may have been changed and should allow you to turn off Airplane Mode.
To do this, press and hold the power button until the system shuts down completely. Pause for a brief moment before powering it back on.
Step 3: Update the Drivers
This is often the culprit when it comes to Airplane Mode getting stuck. Outdated or corrupt drivers can cause all sorts of problems, including this one.
To update your drivers, go to Device Manager and find the device that's causing the problem.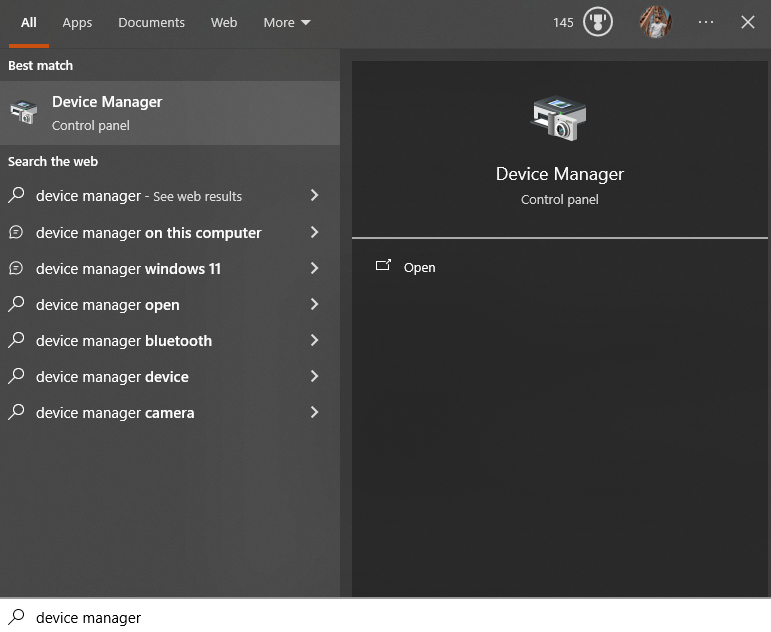 Right click on it and select "Update driver".
This should download and install the latest version of the driver.
Step 4: Check for Software Updates
If you're still having trouble, check for software updates in Windows Update.
Go to Settings
> Update & security
> Windows Update
and click "Check for updates".
If any new updates are available, they will be downloaded and installed automatically.
Step 5: Reset Your Network Settings
If you continue to experience difficulties, attempt a network settings reset. This can help resolve any lingering issues that may be causing the problem.
Go to Command Prompt (search for it using the Windows search bar)
and type "netsh winsock reset".
This will reset your network settings and hopefully fix the problem.
Conclusion
Fixing "Airplane Mode stuck" in Windows 10 can be a frustrating experience. Nonetheless, by exercising patience and engaging in some troubleshooting, you can swiftly and effortlessly resolve the issue. We trust that our guide has proven valuable in restoring your system to proper functionality.