Windows Ink Workspace is an exciting feature that's built into Windows 10. It's designed for users who have a stylus or touch screen, providing a platform for writing, drawing, and annotating directly on your device.
Why Would You Want to Disable It?
Windows Ink Workspace, though designed with creativity and accessibility in mind, might not suit every user. Here are specific reasons why someone might want to disable this feature:
Compatibility Issues: Certain applications or devices may not be fully compatible with Windows Ink Workspace. These incompatibilities can lead to conflicts, errors, or undesired behavior within specific programs.
Performance Concerns: On lower-end devices, enabling Windows Ink Workspace might consume additional resources. If your computer is running slow or you are experiencing performance issues, disabling this feature might help in enhancing the overall system performance.
Preference for Other Tools: Some users may already be accustomed to third-party drawing or writing tools. Disabling Windows Ink Workspace can simplify the user experience by reducing the number of similar tools available, leading to a less cluttered and more streamlined workflow.
Inadvertent Activation: If you are not using a touch screen or a stylus, Windows Ink Workspace might get activated unintentionally through certain gestures or keyboard shortcuts. This unintended activation can be disruptive to your regular computing tasks.
Security Concerns: Some organizations might prefer to disable Windows Ink Workspace due to security policies. Since it allows input through touch or a stylus, there might be potential security considerations within specific controlled environments.
Limited Usage or Interest: If you never use the features provided by Windows Ink Workspace, having it enabled might feel unnecessary. Disabling it can declutter the user interface and make the system feel more tailored to your needs.
Privacy Considerations: Windows Ink Workspace may collect data related to handwriting and drawing patterns for improving user experience. Those concerned with privacy may choose to disable it to prevent potential data collection.
How to Disable Windows Ink Workspace
Disabling Windows Ink Workspace can be done through various means, depending on what you're comfortable with and your specific needs. Below are three methods explained in detail.
1: Through Settings (For General Users)
This represents the most user-accessible approach and can be executed via the standard settings menu.
Right-Click on Your Desktop: Start by right-clicking anywhere on your desktop.
Select 'Personalize': From the context menu, select the 'Personalize' option.
Navigate to 'Pen & Windows Ink': In the left pane, click on 'Pen & Windows Ink.'
Toggle Off the Relevant Options: You will see options related to Windows Ink Workspace, and you can toggle them off to disable the features.
2: Through Group Policy (For Advanced Users)
This method is usually used by administrators or advanced users.
Open 'Local Group Policy Editor': Press Win + R, type 'gpedit.msc,' and hit Enter.
Navigate to Windows Ink Workspace Settings: Go to 'User Configuration' > 'Administrative Templates' > 'Windows Components' > 'Windows Ink Workspace.'
Choose the Right Policy: Select the specific policy related to Windows Ink Workspace.
Disable It as Needed: Right-click on it, select 'Edit,' and then choose 'Disabled.'
3: Through Registry Editor (For Experts)
This method is for experts and should be handled with extreme caution.
Open 'Registry Editor': Press Win + R, type 'regedit,' and press Enter.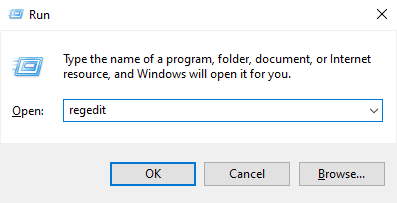 Navigate to the Specific Path: Follow this path: HKEY_LOCAL_MACHINE\SOFTWARE\Policies\Microsoft\WindowsInkWorkspace.
Create or Modify the Value as Required:

If the value doesn't exist, right-click on the right pane, choose 'New' > 'DWORD (32-bit) Value,' and name it 'AllowWindowsInkWorkspace.'
Double-click the newly created DWORD and set its value to '0' to disable Windows Ink Workspace.
Precautions
If you decide to go the Registry Editor route, please ensure you have a backup of your registry or create a restore point. Any wrong modification in the registry can lead to system instability.
By following these methods based on your comfort level and needs, you can effectively disable Windows Ink Workspace in Windows 10. If you need to reverse this process, simply follow the same steps and choose the enable option or set the registry value back to '1'.
Conclusion
Disabling Windows Ink Workspace in Windows 10 is a decision driven by various factors such as compatibility, performance, preference, security, and privacy. While the feature offers creative possibilities, it might not align with every user's needs or system capabilities. Understanding the reasons to disable it and the methods to do so equips users to customize their Windows experience to better suit their unique requirements and preferences.