If you don't already know, Microsoft has just released Windows 8.1, the successor to its controversial Windows 8 operating system. Microsoft claims Windows 8.1 will try to resolve some of the issues folks had problem with when Windows 8 was first released. The company is also recommending that you upgrade to the latest version.
Now, if you're having trouble upgrading or don't know how, here's a brief tutorial that will show you how to upgrade your current Windows 8 to the latest version.
Before you begin updating your machine, it's always recommended that you back it up or at least backup your important information to an external drive or media. If you don't have time to backup, you can continue but brace yourself if something goes wrong.
Before you can upgrade, you must first download and install an update called KB2871839. Installing this update will make Windows 8.1 available to your machine.
To get started, press the Windows Key + X on your keyboard to open Windows 8 Tools Menu. The Windows Key is the key to the left of the spacebar on your keyboard.
When it opens, select System.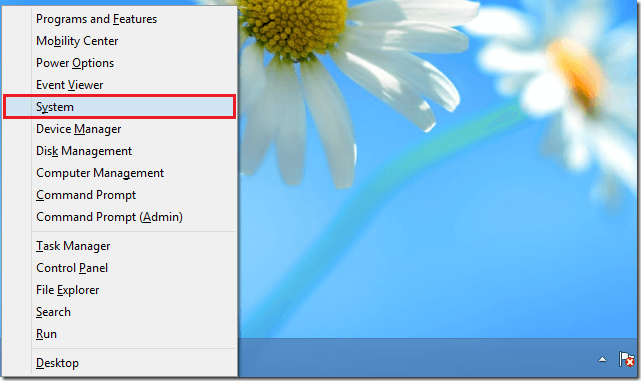 Next, select Windows Update from the left sidebar as shown in the image below.
When Windows Update opens, click Check for updates. When it's done checking, select the available update link and select all to install. The most important update is KB2871389.
After installing the updates, you must restart your computer. When you log back in, select Windows Store from the Start Screen and install all pending updates. Windows 8.1 is among those updates.
Select the link to all pending updates and click Install. Wait for all apps updates to install. Since Windows 8.1 update is about 2 – 3 GB size, it may take longer for some systems.
Enjoy!