Internet 11 which was previously only available in Windows 8.1 is now available for Windows 7 users. IE 11 for Windows 7 is currently in a pre-release state and includes enhancements to browsing performance, better protection for your computer and helps protect your privacy.
Also new in Internet Explorer 11 is the ability to decode JPG images in real-time using the video card GPU and HTML5 pre-fetching of links for faster page loads. Although it is available for download, it's not complete and is still being tested so be cautious when installing it.
If you're a person that like to try the latest software and enjoy experimenting with new technology, then you should go for it. If you don't feel comfortable troubleshooting and diagnosing PC problems, then upgrading to IE 11 might not be a great idea.
Currently, IE 11 will work on PCs with Windows 7 32-bit and 64-bit with Service Pack 1 (SP1) and higher, 512MB or available RAM and at least 1 GHz processor speed.
To download it, open the download page and select a version in your native language. You may select the 32-bit or 64-bit version. 
To find out your system architecture, click Start –> and right-click Computer then select Properties.
There you'll find out your system type. This is how you find out if Windows 7 is 64 bit or 32-bit operating system.
When you're ready, download IE 11 from this page. When prompted, select Run, then wait until the installation is computer and restart your computer. When your computer restarts, it will have Internet Explorer version 11 installed.
Enjoy!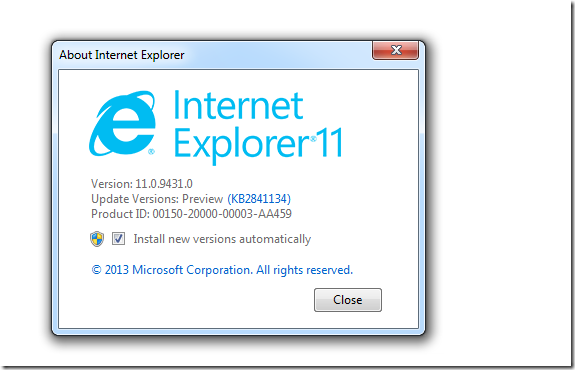 Next time I will show you how to uninstall or downgrade Internet Explorer if this version is causing you trouble. Until then, take care of yourself.