A new version of Firefox was released today with many new features, including a new social API and 'click to play' warnings for out-of-date plugins.
To view a complete changelog on this released, please click here.
This version of Firefox is faster, safer and fixes many vulnerabilities that was found in previous releases. Right now only Facebook is supported with the new social API but Mozilla is said to be in talk with other content provided to take advantage of this feature.
To start using Messenger for Firefox, head over here and sign into Facebook, then turn on the feature.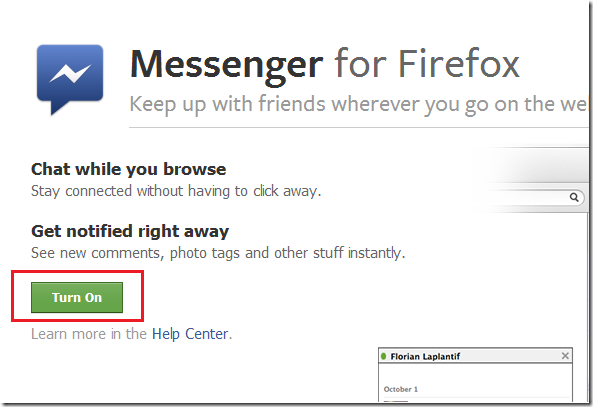 When the feature is enabled, you'll see Facebook icon and other features added to your menu bar.
To install Firefox 17 in Windows, including Windows 8, click the link below.
To download Firefox 17, click this link,
To install Firefox 17 in Ubuntu, including Ubuntu 12.10, press Ctrl – Alt – T on your keyboard to open the terminal. When it opens, run the commands below to add its PPA.
sudo add-apt-repository ppa:mozillateam/firefox-next
Finally, run the commands below to update your system and install / upgrade Firefox.
sudo apt-get update && sudo apt-get install firefox
Enjoy!