Do you use VMware Workstation? Want to access shared folders on the host machine from a guest machine with Ubuntu 12.04 installed? Well, this brief tutorial is going to show you how to share a folder on the host machine and access it from a guest machine with Ubuntu installed on it. This tutorial was done with a Windows 7 as the host and Ubuntu 12.04 as the guest machine. It requires that you first install VMware Tools and that your have access rights to the folder you're sharing.
Without wasting anymore of your time, let's get going.
Objectives:
Access a shared folder on a VMware host from a guest machine with Ubuntu installed
Enjoy!
To get started,  first make sure you have VMware tools installed. If not, do it.
When you're ready, select the guest machine you want to configure and select 'Edit virtual machine settings'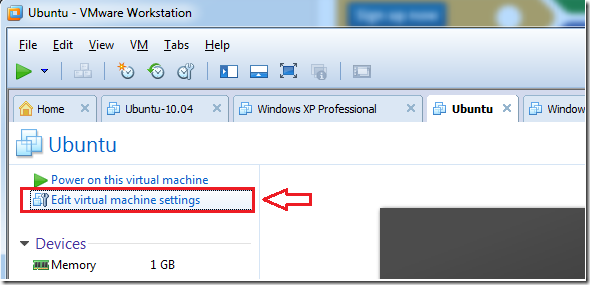 Then select the 'Options' tab and click on 'Shared Folders' then click 'Add' Choose the folder you wish to share and click OK
Finally, boot up Ubuntu and go to /mnt/hgfs to access the content of the folder you shared.
Enjoy!